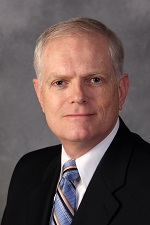 Michael Ray Smith
Partner
Attorney Michael Ray Smith, who has been an Indiana attorney for more than 25 years, sometimes explains that he is in his third career. His first career was as a chemical engineer with Eli Lilly and Company after graduating from Vanderbilt University. From 1978 through 1993 (with two years out to get a master's degree in chemical engineering from Purdue University), he worked in manufacturing and process development areas and as a department head of biochemical engineering. He completed law school while he was working full time in those positions.
Mike's second career began when he finished law school in 1993 and joined Lilly's Law Division as in-house counsel, where his responsibilities included environmental law, securities, and commercial transactions. While working as an attorney with Lilly's commercial transactions group, he worked on a variety of strategic sourcing initiatives, joint ventures, and other transactions. He also developed a system for writing and maintaining contract templates for use by the company's procurement professionals in areas as diverse as laboratory research, construction, advertising, and market research.
Mike began his third career in 2008 as a business lawyer in private practice, when he left Lilly and opened a solo practice in Fishers, Indiana, known as Michael Smith Law Office, LLC, focusing on business and commercial transactions, limited liability companies (or LLCs), corporations and corporate law, nonprofit organizations, and estate planning. In 2009, the name of the firm changed to Smith Rayl Law Office, LLC when he was joined by Attorney Susan Rayl, who opened an office in Indianapolis practicing criminal defense. Mr. Smith brings this extensive business law experience to Harshman Ponist, where he concentrates on providing personal service and practical advice to businesses, especially small businesses, their owners, and nonprofit organizations.
Michael also has a passion for teaching. While he was at Lilly, he developed and taught several training courses for Lilly personnel, including an extensive course in contract law for Lilly's procurement organization. After he left Lilly, he supervised law students in an externship program jointly conducted by the Community Development Law Center and the Indiana University Robert H. McKinney School of Law, and for two years he served as an Adjunct Professor at the same school, teaching Contract Drafting to second year law students. He has taught continuing legal education courses for the Indiana State Bar Association and the National Business Institute, mostly in contract law and limited liability companies.
Education
J.D., Indiana University Robert H. McKinney School of Law, 1993
Summa Cum Laude
Note Development Editor, Indiana Law Review
M.S., Purdue University, 1982
Chemical Engineering
Thesis research in technology related to artificial kidneys
B.E., Vanderbilt University, 1978
Summa Cum Laude, Chemical Engineering
Jurisdictions Admitted to Practice Indiana, 1994
U.S. District Court for Southern District of Indiana, 1994
U.S. District Court for Northern District of Indiana, 1994
U.S. Court of Appeals for the D.C. Circuit, 1994

Professional & Bar Association Memberships
Indiana State Bar Association
Indianapolis Bar Association
American Institute of Chemical Engineers