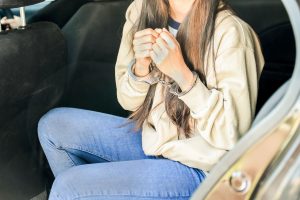 Indiana, and Indianapolis in particular, is a hub for sex trafficking. Victims of human trafficking, including both sex trafficking and labor trafficking, are often convicted of crimes committed while they're under the control or influence of the trafficker. The first thing that likely comes to mind is that victims are convicted of prostitution. That may be true (although known victims of sex trafficking cannot be convicted of prostitution), but they're also convicted of recruiting others into prostitution (promoting prostitution), of theft, of drug charges, of firearms charges, of crimes of fraud…almost anything.
In 2017, the Indiana General Assembly passed a bill to provide relief that even many criminal defense lawyers don't know about that allows victims of human trafficking who are convicted of crimes to have their convictions vacated. When a conviction is vacated, it is as if the conviction never happened. That's different from, and even better than, an expungement. An expungement removes the public records of the conviction, but vacating the conviction is as if it never happened.
The word "trafficking" sometimes makes people think of a person moved from one place to another and forced into prostitution. Sometimes that's the way it works, but not always. The definition of human trafficking is much broader than that and includes both sex trafficking and labor trafficking.