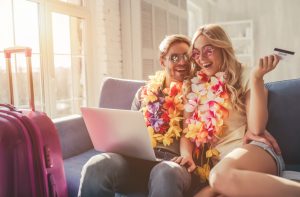 Picture this: It's your 10th wedding anniversary and your husband surprised you with the amazing Hawaii trip you couldn't afford to take for your honeymoon at the time. Even better, he's booked your parents to watch your pride and joy while you are in paradise. All you have to do is teach your parents how to use Skype buy a swimsuit (gulp).
What happens to the kids if, God forbid, something were to happen to you and Mr. Right on your trip? Come to think of it, have you been planning to put a will together for the kids for the past, um, well, since they were born?
Married parents of minor children share joint custody by operation of law. If one parent dies, the other parent becomes the child's sole legal guardian. Generally, the mother has sole physical and legal custody of minor child born to unmarried parents. A father must establish paternity to have exercise legal rights with respect to that child. Following divorce, custody of minor children is specified by the Divorce Decree and Settlement Agreement signed by a Judge. If the custodial parent dies, the noncustodial parent becomes the minor child's legal guardian under Indiana law, in most circumstances.