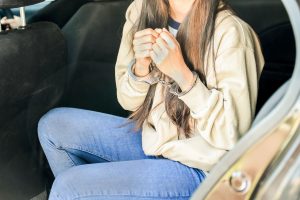 Indiana, and Indianapolis in particular, is a hub for sex trafficking. Victims of human trafficking, including both sex trafficking and labor trafficking, are often convicted of crimes committed while they're under the control or influence of the trafficker. The first thing that likely comes to mind is that victims are convicted of prostitution. That may be true (although known victims of sex trafficking cannot be convicted of prostitution), but they're also convicted of recruiting others into prostitution (promoting prostitution), of theft, of drug charges, of firearms charges, of crimes of fraud…almost anything.
In 2017, the Indiana General Assembly passed a bill to provide relief that even many criminal defense lawyers don't know about that allows victims of human trafficking who are convicted of crimes to have their convictions vacated. When a conviction is vacated, it is as if the conviction never happened. That's different from, and even better than, an expungement. An expungement removes the public records of the conviction, but vacating the conviction is as if it never happened.
The word "trafficking" sometimes makes people think of a person moved from one place to another and forced into prostitution. Sometimes that's the way it works, but not always. The definition of human trafficking is much broader than that and includes both sex trafficking and labor trafficking.
Labor trafficking occurs when someone uses force, the threat of force, coercion, or fraud to recruit, harbor, provide, obtain, or transport a person to perform labor or services.
Sex trafficking occurs when someone uses force, the threat of force, coercion, or fraud to recruit, entice, harbor, or transport a person to marry another person, to engage in prostitution, or to engage in sexual conduct.
Sex trafficking also occurs when someone recruits, entices, harbors, or transports a child intending to cause the child to engage in prostitution or child pornography.
Victims can be adults but most are recruited between the ages of twelve and fourteen. Victims of sex trafficking are often found and groomed from social media sites rather than grabbed from the streets. For this reason, many victims of human trafficking don't think of themselves as victims, but may consider their trafficker to be a boyfriend. However, a trafficker can be anyone close to the victim– a boyfriend, a spouse, or even a parent.
To have a crime vacated, the person has to show that he or she was a victim of sex trafficking when the crime was committed, but it does not matter if the trafficker was ever charged or convicted. The burden of proof is also favorable, requiring proof that the person was a victim of human trafficking only by the preponderance of evidence, a much lower standard than, say, proof beyond a reasonable doubt. The only significant restriction is that, for a conviction to be vacated, the crime must not have resulted in the bodily injury to any person other than the trafficked person.
There are resources available to fight human trafficking and to support its victims, including programs by the nonprofit United States Institute Against Human Trafficking. The website of the U.S. Department of Homeland Security has a useful list of indicators of human trafficking.
If you or someone you know is charged with, or has been convicted of, a crime while under the control or influence of another person, feel free to contact Susan Rayl or one of our other criminal defense attorneys at 317-964-6000.